Day 2 :
Keynote Forum
Diplomate American Dental Association, USA
Time : 09:00-09:30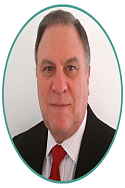 Biography:
Dr. Israel Ismaj has been practicing General Dentistry since 1972, and was educated in the UCLA dental program. He is an Active Member of the Academy of Osseointegration, a Member of the American Dental Association, the California Dental Association and the San Diego Dental Society.Dr. Ismaj first underwent implant dentistry training in 1985 at the University of Washington in Seattle, which was conducted by Professor Branemark. A year later, in December of 1986, Dr. Ismaj was invited by Professor Branemark to present cases that he had done during that year in his original office in Chula Vista, California.Dr. Ismaj also rehabilitated the first ever case with full implants in Chula Vista, in 1986. Since then, he has rebuilt over 5,000 implants for patients, and has given numerous implant seminars.He speaks fluent English and Spanish.He is available to offer patients complimentary consultations in order to create beautiful smiles for you and your family.
Abstract:
An overview of implant dentistry that leads to their effective and predictable use.All case types from single to fully edentulous,from non guided to guided implant placement ,from esthetically demanding to basically functional will be presented and discussed. What can be done , day in and day out, in all offices with a high degree of predictability and success.
Keynote Forum
Professor of Otolaryngology Hadassah-Hebrew University School of Medicine, Israel
Time : 09:30-10:00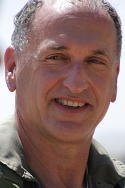 Biography:
Ron Eliashar is the Chief of The Division of Head-Face-Neck and Reconstructive Surgery and The Chairman of The Department of Otolaryngology / Head & Neck Surgery at Hadassah, Jerusalem, Israel. He is a Professor of Otolaryngology / Head & Neck Surgery at the Hadassah-Hebrew University School of Medicine, and past President of The Israeli Rhinologic Society. He has published over 125 manuscripts in peer reviewed journals. Collaboration with Dentists and Dental Surgeons enlarged the volume of his Rhinology clinic by 30% in the last 5 years, thus enabling vast experience in evaluation and management of dental-related sinus disease.
Abstract:
The Otolaryngologist may have an important role in treating patients scheduled for sinus floor elevation and/or dental implantation. These patients occasionally present with maxillary sinus abnormalities on preoperative dental CT scans. Dental surgeons consider significant radiographic abnormalities a contraindication to sinus floor elevation. Pre-bone-grafting endoscopic sinus surgery (ESS), the gold standard surgical approach to sino-nasal pathologies, may be considered when these findings are not resolved despite medical treatment. We retrospectively evaluated 71 asymptomatic patients who underwent ESS prior to dental rehabilitation due to significant residual radiographic maxillary sinus abnormalities despite medical treatment. The maxillary sinus healed and normalized post-ESS in all. 49 out of the 51 available for follow-up after dental implantation underwent successful rehabilitation, giving a failure rate of 3.9%, thus matching up the reported 3.5% implant failure rate. Although all patients had persistent maxillary sinusitis prior to ESS, none had sinusitis post rehabilitation, thus comparing favorably with a 27% historic rate of maxillary sinusitis following dental procedures.The Otolaryngologist may also be involved in treating patients after dental rehabilitation when dental implants penetrate into the maxillary sinus or are accidentally displaced into the sinus cavity. We evaluated a case series of 14 patients with unintentional displacement of dental implants into the maxillary sinus that underwent ESS. We found that migration of displaced implants and mucosal changes occurred over a short period, eventually causing secondary sinusitis. We therefore favor early surgical removal.Collaboration between Dental Surgeons and Otolaryngologists enables pre and post operative management of patients undergoing dental rehabilitation.
Keynote Forum
Diplomate, American Board of Periodontology, USA
Time : 13:30-14:30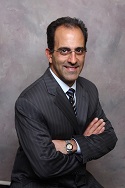 Biography:
Armen Mardirossian has received his Dental degree from The Royal London Hospital Medical College, University of London, England in 1991. After 6 years in hospital based dentistry and family based general dental practice in London, he completed his Dental Specialty Residency training in Periodontics & Implant Surgery at the University of Southern California in 2000. He has further obtained his Master's degree in Craniofacial Biology from the University of Southern California in 2000. As a Diplomate of the American Board Periodontology since 2004; he maintains membership with the following professional organizations, as he continues to expand his periodontal knowledge and expertise: American Academy Periodontology, American Board of Periodontology, American Academy Osseointegration; Tri-County Dental Society, California Dental Association as well as American Dental Association. He has publications in the Journal of Periodontal Research (2000) and Journal of Clinical Periodontology (2001). He is the recipient of the California Society Periodontology outstanding research award in 2000; he was part time Assistant Professor at USC, Advanced Periodontology Department from 2000-2004 and at Western University, College Dental Medicine from 2009-2015. He and his enthused staff maintain a private practice limited to Periodontics and Implant Surgery in Chino valley, CA since 2000.
Abstract:
Learning Objectives to be covered, and understood by participants would be:
· Fundamental science behind grafting materials available, biological modifiers and human derived growth factors
· Historical background and development of autologous blood concentrates
· Clinical indications and protocol for L-PRF in variety of case scenarios
· Identifying and managing complications
· Post –operative care and follow up